KAIZEN: Rhino Pro Series Electric Recovery Winches
2020/05/04
COMEUP Industries Inc. proudly presents our new Rhino Pro Series. This new winch series is designed specifically for commercial, industrial and severe duty applications and all Rhino Pro winches are EN 14492-1 compliant.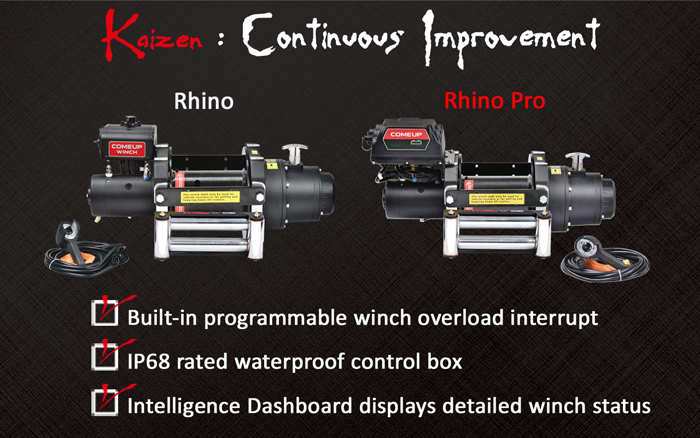 The Rhino Pro Series high performance electric recovery winches are available with 8,000 lbs., 12,000 lbs. and 15,000 lbs. line-pulling capacities. COMEUP Rhino Pro Series is an evolution of our popular Rhino Series winches and features our new Intelligent Control Box (ICB) – our leading edge technology for winch management. The ICB includes a built-in programmable electric current limiter which allows the operator to adjust the winch's maximum pulling capacity to prevent damage to the winch or mounting structure due to over-loading.
New features include:
Built-in programmable electric current/load limiter.
Optional digital regulator panel for setting up overload current limits.
LED Indicator displays detailed winch status while operating.
Low voltage detection function alerts operator to vehicle battery status
IP68 rated waterproof control box
Common industry mounting pattern for easy retrofit.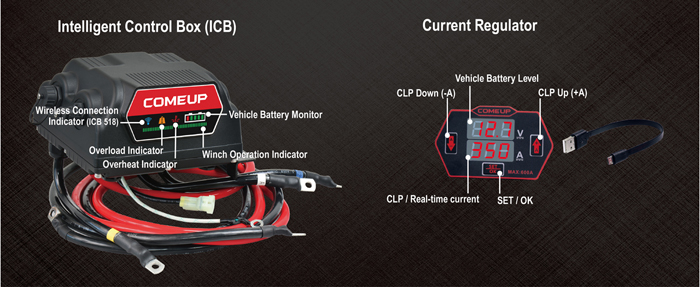 As with COMEUP's original Rhino series, the Rhino Pro winches feature our best in the industry Cone Brake Structure (CBS) braking system. The CBS allows heat from the brake to dissipate easily through the cast housing compared with the typical internal drum brake where the rope acts as an insulator keeping the heat in the drum. With severe use this heating of the drum can cause a typical brake to fade, slip, and even completely fail. Overheating the drum can also cause damage to the rope and deformation damage to the drum. The CBS system is an adjustable true friction brake which utilizes a large friction material surface area to provide superior braking even in severe use conditions.
The new Rhino Pro Series electric recovery winches are available now. Contact your sales representative now for more information.
###
Photos: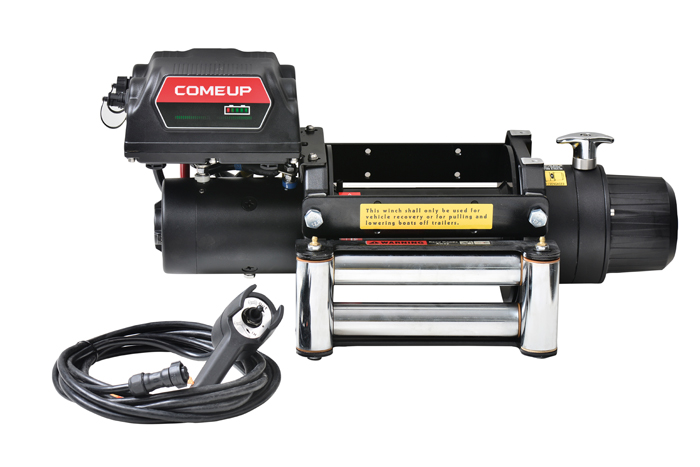 Rhino 8 Pro PN 850318 (12V) | PN 850326 (24V)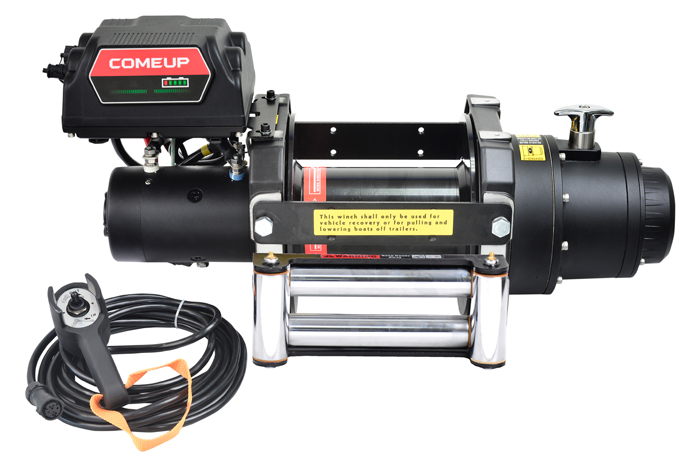 Rhino 12 Pro PN 851105 (12V) | PN 851324 (24V)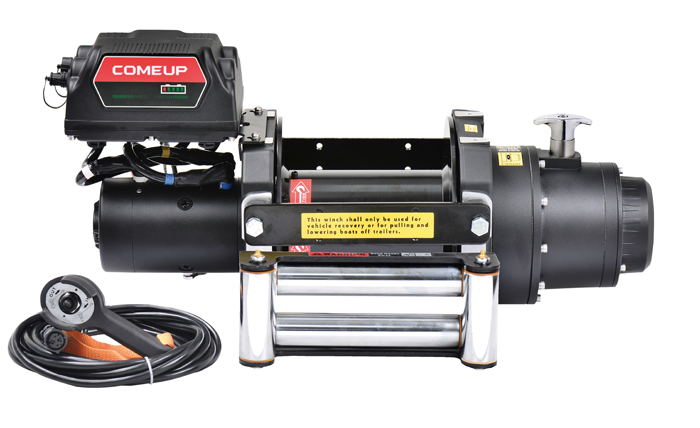 Rhino 15 Pro PN 855126 (24V)
DOWNLOAD Press Release pdf file