Congratulation to COMEUP Industries Inc. for winning the 23rd Rising Star Award.
2020/11/19
The honor of the award and the recognition from our country, will keep us work harder and move forward!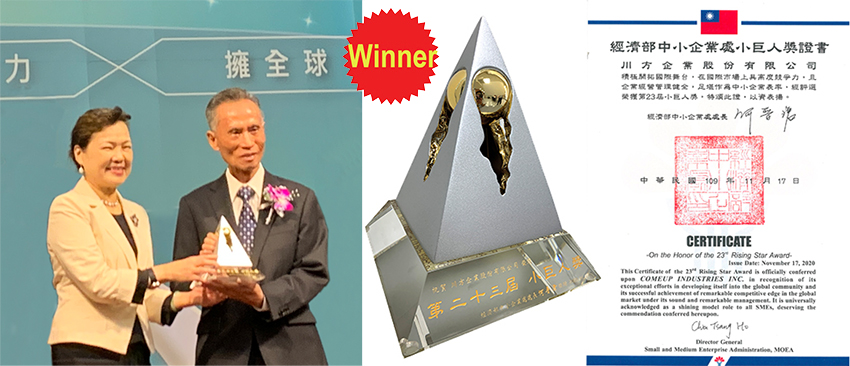 Through 45 years of sustainable operation, COMEUP Industries Inc. have always upheld the spirit of "Stable Innovation, Integrity Management" to fulfill our corporate social responsibilities and actively explore the international arena. We sold globally with own brand COMEUP winches and hoists. With high quality, excellent durability, high stability and resistance to harsh environments, our products provides equipment for safe recovery of people and vehicles, which is highly competitive in the international market. Our achievements won us the affirmation of the 23rd Rising Star Award from the Small and Medium Enterprise Administration, and Ministry of Economic Affairs.
With the MIT (Made in Taiwan) quality assurance and national recognition, COMEUP Industries Inc. will keep on moving forward!